Flexible, Durable, and Effective.
Kee® Static Work Platforms use Kee Lite® or Kee Klamp® tubular fittings to construct platforms to suit any application. Each platform is designed to your specific situation and built to exceed OSHA safety standards. Static work platforms are flexible, durable and effectively protect workers from the hazards of slipping and falling when working at height.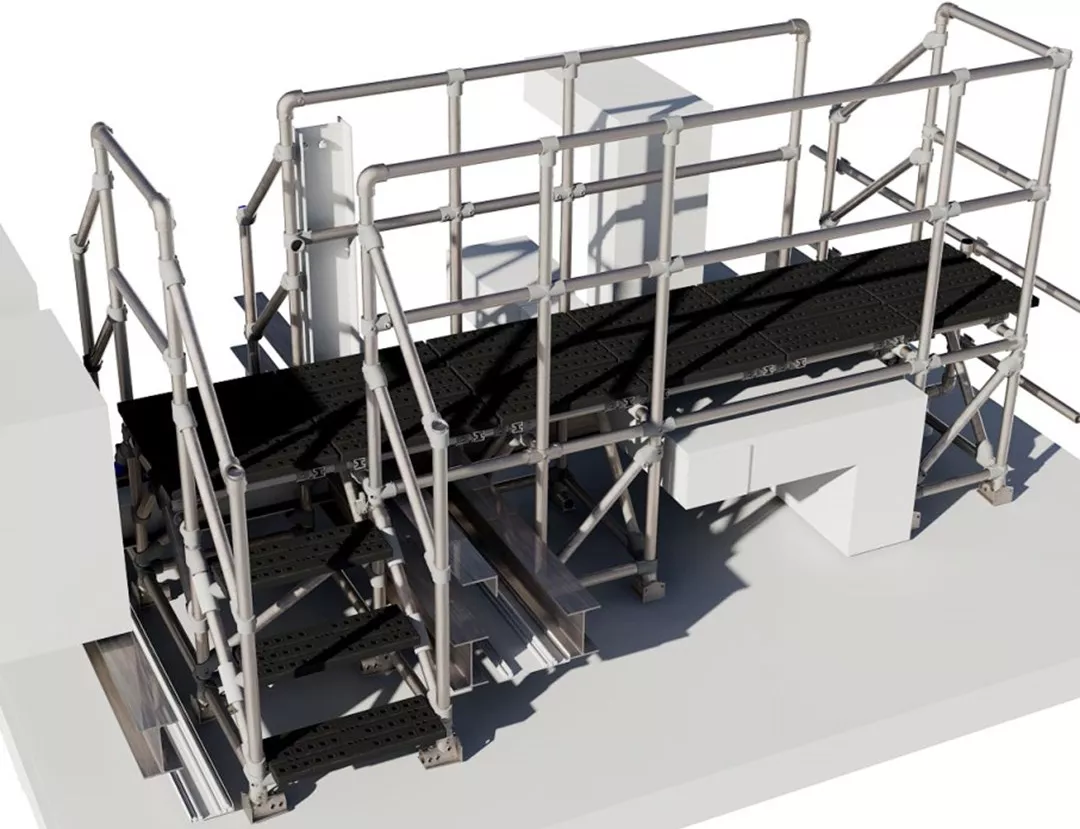 Key Features
Leightweight
Available in lightweight aluminium when being built for rooftop applications
Ease of Use
Modular design for fast, easy assembly. Preassembly is available.
In Stock Materials
Manufactured using stock items provides shorter lead times
OSHA Compliant
Compliant with OSHA work stand safety standards
Static Work Platform Benefits
Each of our platforms is designed to suit a specific application and is built in accordance with all safety standards. CAD drawings are typically supplied with each quotation to allow customers to visualize our proposal.
If the platform design needs to be modified to fit a different function, Kee Safety can easily reengineer the existing platform to meet new requirements.
Excellent strength and corrosion resistance
Custom designed platform
Short delivery lead times
Minimal on-site disruption
Safety assured when used correctly
Standards
Kee Static Work Platforms are designed to be compliant with OSHA 1910.23(e)(1)(iii), OSHA 1910.25(b)(3), OSHA 1910.23(c)(2-4), OSHA 1910.29(b)(1-3), and OSHA 1910.23(e)(1)(vi)
Professionally Delivered and Installed
Kee Safety access platforms are delivered with drawings to clearly show how to construct the platform. Small platforms can be delivered fully assembled but will require installation inspection before use to ensure complete compliance to safety criteria. Larger platforms are delivered as component parts and will be assembled on site by professional Kee Safety installers.
Frequently Asked Questions
Trusted Safe Access for Recognized Brands
Safety is Kee, let us help protect your team
Please fill in your details below and we'll be in touch shortly.